(Cross-posted several places.)
I'm not yet "officially" posting the comic or anything, but I feel like the first page could use some feedback, since so far the only one who's seen the thing is me.
Rating: G

Photobucket may have reduced it by more than 25%, but if I'm displaying comics on the internet, they shouldn't be much larger than this--in fact, I may need to go smaller, depending on where I eventually decide to host it. Anyway, my quibble is with the font/size of the bubbles in the top two panels. I'm pretty sure it's too small right now to read properly, so I'll be sure to sizen it up at least another 1p-15 pts (no, this page is not done!), but the font itself might be a problem too.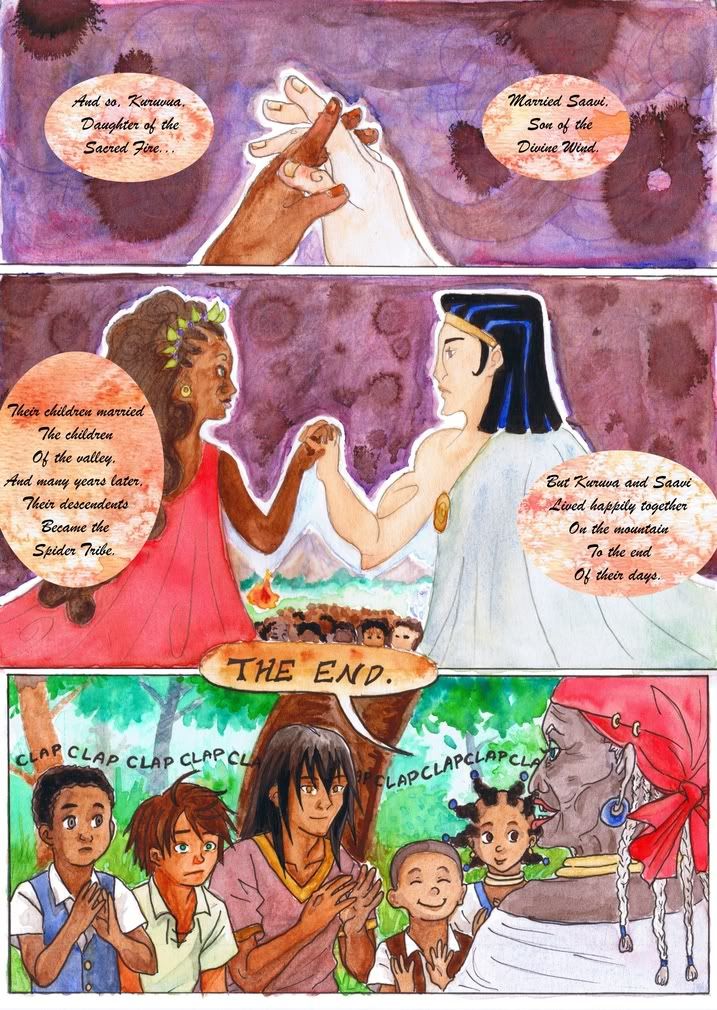 (Original scan @ 600 dpi. W&N watercolors, colored pencil, Higgins brown and black ink, Staedtler sketch pens + GIMP)


This is the only page that'll have fancy bubbles/text like this--the rest will have Comic Sans (+ my handwriting in places). Thoughts? I'm open to non-bubble related feedback as well.